Larry has coached over 2,000 clients online and in person during the last 15 years and now regularly holds workshops to up skill other Personal Trainers from around Ireland.
Larry Doyle Coaching is the first online training business to be Accredited by the All Ireland Business All Stars, which recognises businesses who show outstanding trust, performance and customer service.
Larry's goal is to continue to give clients who work with him the tools and empowerment to achieve high quality sustainable results.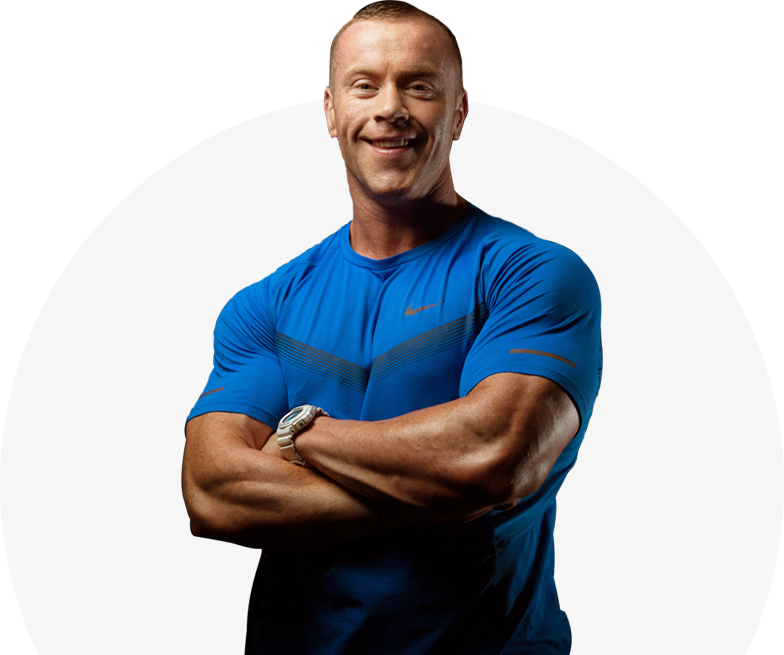 Over 4 months I lost 30lbs, my energy levels went up, my quality of life and outlook vastly improved. I feel a lot more like my old self!
I have known Larry for several years (2013).  I have seen him in action many many times on the gym floor but this was my first experience of working with him (via the Affiliate). I reached out to him at the end of July 2019 – just back from a family holiday. I have 2… young (active) kids (3&7), work as a Project Manager for a large IT / Pharma company and travel quite a bit (from time to time). I have always been very active and lifted in the gym 3-4 times a week. Generally would eat well (generally) but the last 6-12 months, no real structure in terms of training or food. I also for the first time in my life didn't have the energy I once had. With turning 40 in Feb 2020 – I decided to use this as a 'kick in the @rse' to myself to get myself back on track. The affiliate makes things easy. They (Larry & Kate) give you the support to start your journey but also to maintain. It is easy information to absorb, little by little – never over complicated. I really enjoy the conditioning that is part of the plan. Now, I prioritize my 4 sessions per wk and I do meal prep again (btw no food plans are given, just high level macro breakdown, so YOU eat foods YOU enjoy – make it work for you). The guy's also share tonnes of food ideas on a daily basis. Nothing is off the table, it is up to you to mange how & what you eat. The next stage for myself is to go into an 'improvement cycle' which will also see me eating a LOT more food ……I cannot wait for this!! Read more "Over 4 months I lost 30lbs, my energy levels went up, my quality of life and outlook vastly improved. I feel a lot more like my old self!"