Larry has coached over 2,000 clients online and in person during the last 15 years and now regularly holds workshops to up skill other Personal Trainers from around Ireland.
Larry Doyle Coaching is the first online training business to be Accredited by the All Ireland Business All Stars, which recognises businesses who show outstanding trust, performance and customer service.
Larry's goal is to continue to give clients who work with him the tools and empowerment to achieve high quality sustainable results.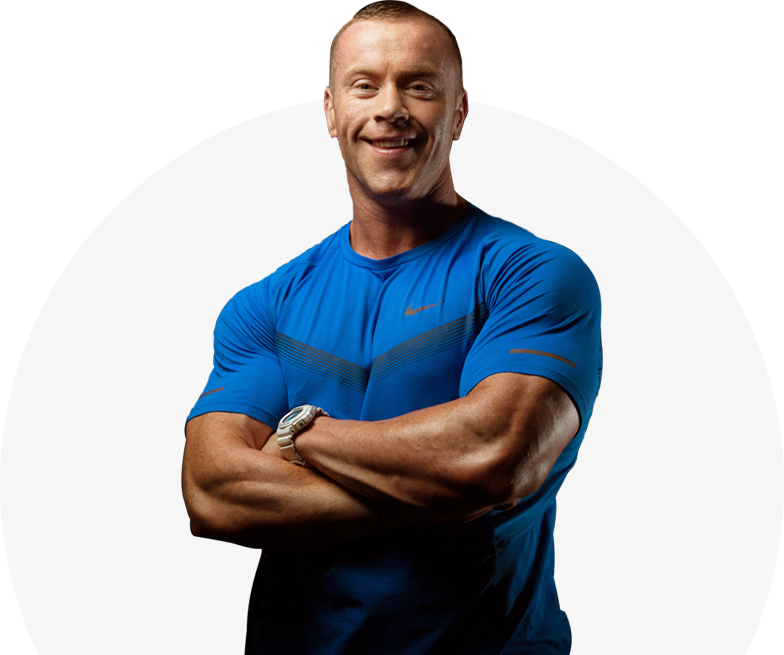 Larry has helped bring the spark back into my life as I now have the confidence in my own body to be the best version of myself.
I joined Larry's 1-1 coaching in October 2018 after getting myself in a long term rut of cutting calories during the week and then binging at weekends. I had previously worked with online coaches for 12 week periods before and although I got results – as in the scales went down, I never actually got… to the root of my problem. Larry's coaching had come recommended by a friend who had used his programme before and had said that he was not like any other online coaches. I was a little apprehensive that I was going down the same 1-1 coaching root as before but I couldn't have been further from the truth. Larry's initial screening form was extremely in-depth, literally he wanted to know everything about my lifestyle, training routine, sleep and digestion – I knew from that point I was on to a winner. He wanted to know my long term goals, my aspirations working with him and from the outset I knew this time it wasn't to lose weight it was to change my relationship with food and to fuel my performance in both Boxing and CrossFit. As the months ticked on my weight continued to creep down, my body shape was changing and my fitness was increasingly improving. I felt great! However my biggest change was in my mindset and this is where I literally owe everything to Larry. I had good days and I had bad days. Things happened in my life that didn't go to plan. I had rough times in work, family sickness and a lot of other crazy things thrown in for good measure but through Larry's coaching and supportive attitude I never let these negativity's or challenge's affect my eating habits which I would have done so before (Emotional eater). Larry over the last 10 months has become a confident to me and we have literally never met! Not only has he helped me achieve my goals but he has been an ear to my worries, my doubts and my bumps in the road. I feel absolutely great and I am extremely excited to move to the Affiliate. I have lost 6 kilos, 15 inches all over and all the while gaining muscle – my body is in the best shape it's ever been and my training has never been better. I am fuelling my body correctly to move faster and lift heavier in workouts, I am continuously getting new PB's or small wins in weaknesses and the best of all is, there is not one day that I feel I have been hard done by, by following a 'diet'. I allow myself my treats, I go out for dinner and I occasionally drink! What more could you ask for!
It has been an absolute pleasure to work with Larry and Kate and build up a rapport across the internet that feels like he's right there with me as I check-in on a Tuesday morning. I believe I now have the knowledge and confidence to go it alone with the support of the Affiliate, knowing that if I have any issues I would have the support and guidance immediately if needed.
Thankyou so much for everything you have done for me! I will never be able to sing your praises high enough. Read more "Larry has helped bring the spark back into my life as I now have the confidence in my own body to be the best version of myself."