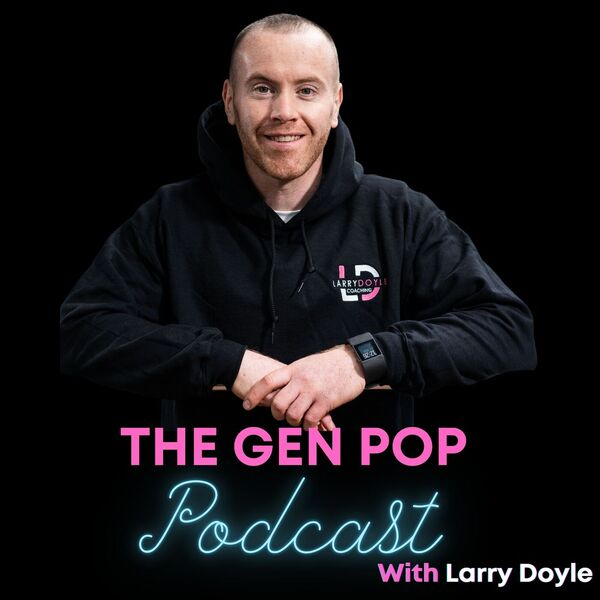 Personal Trainer, coach and people helper Larry Doyle sits down with you each week, sharing interviews from friends and industry experts to help simplify your health and fitness journey. We cut through the nonsense, fillers and BS to give you simple real life tips.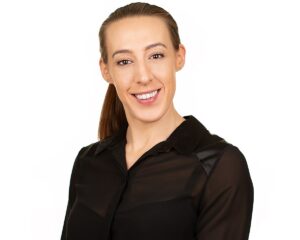 Helen (www.helen-keeble.com) is an experienced, passionate and down-to-earth pelvic health physiotherapist. She is also a tutor/presenter and co-founder of www.umi-health.com. In recent years Helen has also researched and developed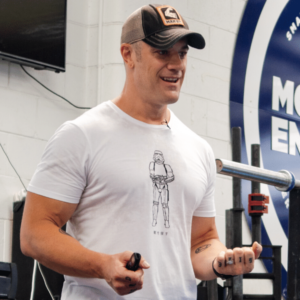 Over the past 13 years, today's guest Luke Leaman has taught thousands of personal trainers and coaches how to get better at their craft, and how to build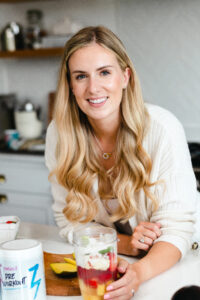 Dr Michelle Hone (PhD) is the founder of The Fit Clinic, a team of nutritionists and nutritional therapists who provide online nutrition coaching. The Fit Clinic specialise in
I started this personal journey on 4th January and I was 106kg and now I'm 90kg
In January of this year I decided with all going on with the lockdown and not being able to work that it was the perfect time to focus on myself. Most of time I'm focused on helping others so I knew it was an opportunity to just solely focus on my own training and nutrition
…
for a while. – As a coach I hold people accountable so I knew I needed some accountability for myself so I contacted Larry and Kate from Larry Doyle coaching and joined his affiliate. Best decision I made, became a student again
. Their guidance, education, support is amazing. Their well educated and passion for helping people shines through in their work. – With their guidance we set up our nutrition and training and I put my head down and got to work, for me having to check in with Larry and Kate was brilliant the accountability was needed, we made some tweaks here and there if needed as we went. – I was always fit and athletic (even though I might not look it in pic1
)Larry and kates help I took training and nutrition to next level. – Its no one size fits all coaching, it's no chicken and broccoli bullshit (I do like it sometimes
) it's no silly calorie deficits that aren't substantiable, it's education to make informed decisions and its lifestyle sustainable. – In my opinion as a coach you will find it very hard to find two other people in this industry with an amazing approach and guidance and support and knowledge than Larry and Kate. – I started this personal journey on January the 4th this year and I was 106kg and now I'm 90kg , next target pack on some lean muscle so entering a lean gain phase which I know I'll achieve with the help of these two awesome people
pictures are 8 months apart! – Massive thank you to Larry and Kate for letting me join their coaching affiliate, loving every minute of it. – Moral of story, invest in yourself, seek help and guidance if you need it and in my opinion give Larry Doyle coaching a call you won't regret it.
Read more "I started this personal journey on 4th January and I was 106kg and now I'm 90kg"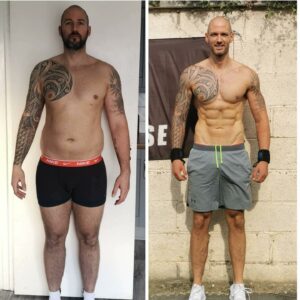 Larry has coached over 2,000 clients online and in person during the last 15 years and now regularly holds workshops to up skill other Personal Trainers from around Ireland.
Larry Doyle Coaching is the first online training business to be Accredited by the All Ireland Business All Stars, which recognises businesses who show outstanding trust, performance and customer service.
Larry's goal is to continue to give clients who work with him the tools and empowerment to achieve high quality sustainable results.